MovieBox is a DirectX movie player designed to work with Windows XP, VISTA, W7, exclusively.
It is able to work in full composited mode, in either "Blur" or "Crystal", when the AERO mode is on.
MovieBox recommends you to use the CCCP codec to enjoy the best multimedia experience in playing HD or MKV movies.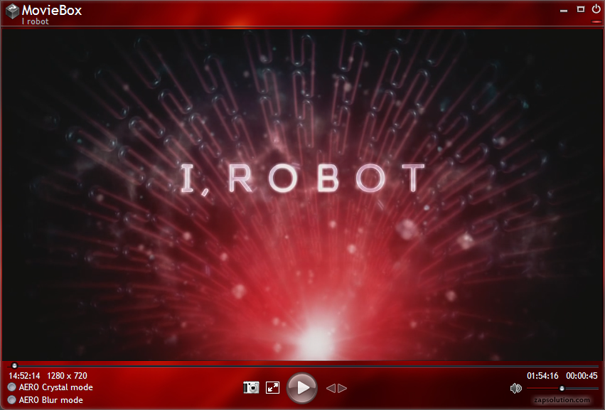 Main features
• You must first install the CCCP codec, before using MovieBox.
• Play local video stream: avi, DivX, flv, mkv, mpg, mpeg, mov, qt, XviD, wmv.
• Frame graber (SnapShot).
• Full screen or window mode.
• Quick search.
• Audio level amplification.
• Automatic window adjustment to best fit the movie size.
• Use drag and drop to play directly a movie from a folder file.
• Skinned interface with background library.

Dedicated forum
Note: In order to download the full project, you must first register using your real name.